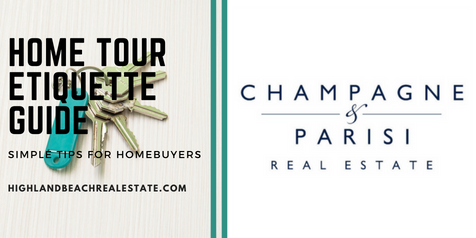 When it comes to Highland Beach house hunting, sooner or later you're bound to find yourself confronted by a question of proper home touring etiquette. After all, you're an invited guest in somebody else's Highland Beach home for sale—someone who you don't know, who isn't around, and whose house rules are a complete mystery to you.
As you'd expect, the normal rules of courtesy still apply—except when they don't. For instance, if you are visiting a friend's home, it wouldn't be very polite to go about opening up the bedroom closet doors—when touring prospective homes for your next HIghland Beach real estate purchase, unless you are instructed otherwise, that's a behavior that gets a green light. You might be treated to a "peek and shriek" if the seller has resorted to some last-minute decluttering via haphazard closest-stuffing, but house touring etiquette says that closet inspection is acceptable and even expected. Closet space, after all, is a valuable part of the home's layout and an important consideration for many when buying a home.
Less clear are any number of gray areas. When your house hunting leads you through...